About Me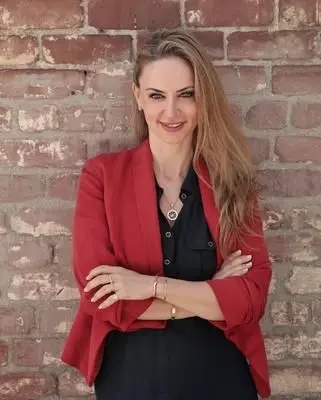 Personal, Educational, and Professional Background:
I am a California licensed Marriage and Family Therapist. I received my Master's degree from Syracuse University , specializing in Marriage and Family Therapy. I, then went on to pursue a doctorate from Florida State University and obtained my Ph.D. in Marriage and Family Therapy. I started my training in 2003, and have been in private practice since 2010.

I am also a Full Professor at California State University, Los Angeles teaching a variety of topics in Child and Family Studies . During the summers, I offer summer courses in the area of Marriage and Family Therapy at Koc University, Istanbul, Turkey. I am an active member of the California Association of Marriage and Family Therapy , the American Association of Marriage and Family Therapy ,and the National Council on Family Relations.

I am certified in PREP , which is a premarital relationship enrichment program. I have also finished 3 levels of Gottman training which is a world renowned marital counseling program. I am also certified in EMDR (Eye Movement Desensitization and Reprocessing) and use this method in working with trauma. I enjoy my work both with marital and premarital couples as well as individuals and value the importance of preventative work. It's so much easier to fix problems before they become problems!

In addition, I am a certified Yoga Instructor, and have a diploma in Personal Nutrition by Shaw Academy . I incorporate mindfulness, breathing, relaxation techniques, meditation, and an holistic approach of well being into my therapeutic practice. In these crazy modern times, it's important to understand ways to self-soothe and develop a calm and centered inner voice.
Over the years, I have had the opportunity to provide counseling to a wide range of diverse populations on a variety of issues, including communication problems, infidelity, sexual issues, parenting problems, life transitions, trauma, anxiety, depression, and self-esteem issues.

Specialties Include: Infidelity, conflict, and communication problems
When working with clients, I adopt an accepting, non-judgemental, and culturally sensitive approach. Being from Istanbul, Turkey, I feel not only comfortable but enthusiastic working with diverse populations from all walks of life. In my experience, it has been crucial to create a safe therapeutic environment where clients can express themselves freely. My overall goal is to provide an affordable, and yet high quality service to clients with the goal of successfully helping them through a tough time in their lives.